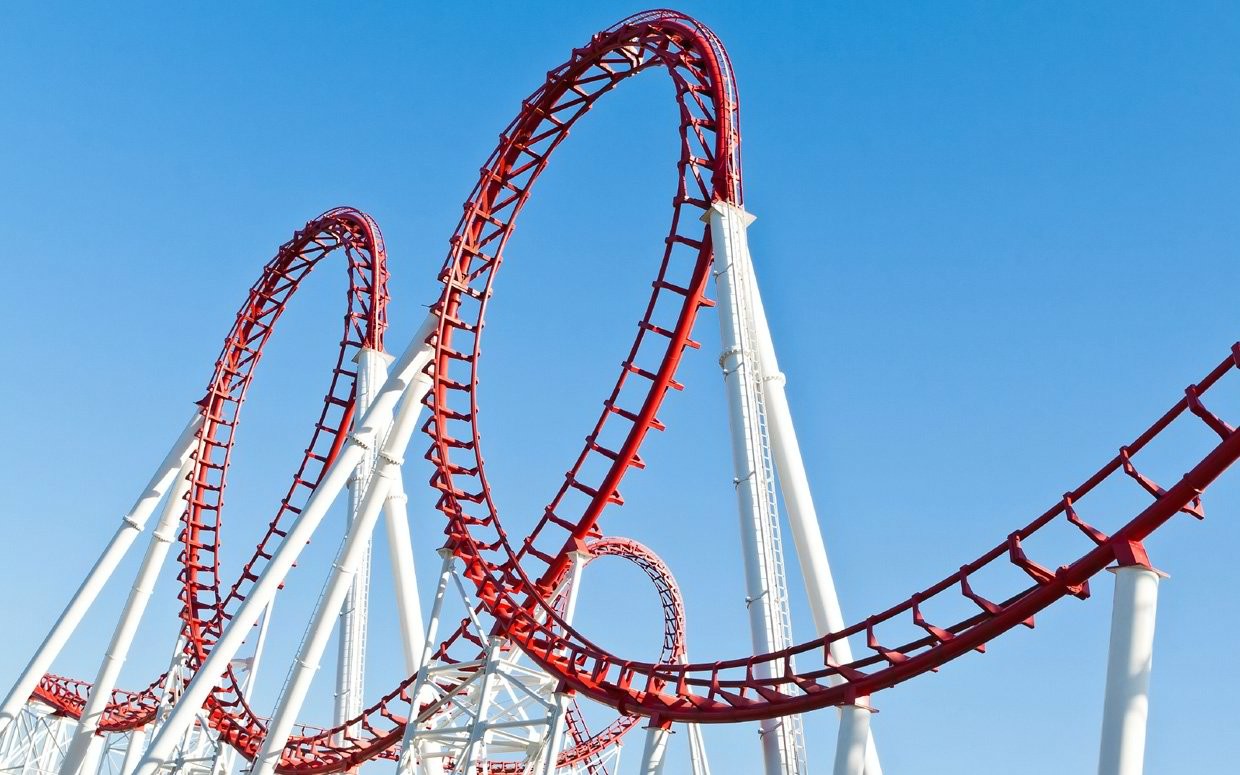 Roller coasters are one of the most enjoyed rides in every amusement park we got to. But did you know that the first ever roller coaster was inspired by the Russian winter wooden sled rides? Although many people are afraid to try it, roller coasters are definitely perfect for those who seek thrill and want to satisfy their need for speed and some adrenaline. Check these ten best, tallest and fastest roller coasters in the world you must try.
The Highest-Rated Roller Coaster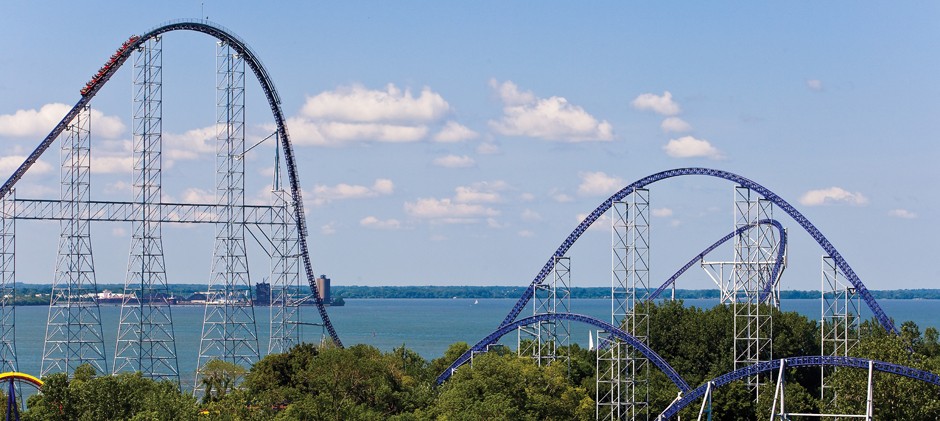 Before looking into the longest or fastest roller coaster ride there is, why not look into the best as rated by riders. And that has got to be the Millennium Force at Cedar Point in Sandusky, Ohio. This giga coaster that started to be fully operational in 2000 has a height of 310 ft. and maximum speed of 93 mph. It would take around two and a half minutes to finish this ride. The Millennium Force already received nine Golden Ticket Awards from the Amusement Today. Also, in 2013, this coaster was named the best roller coaster in America by the Time magazine was featured already in the Travel Channel.
The Longest Steel Roller Coaster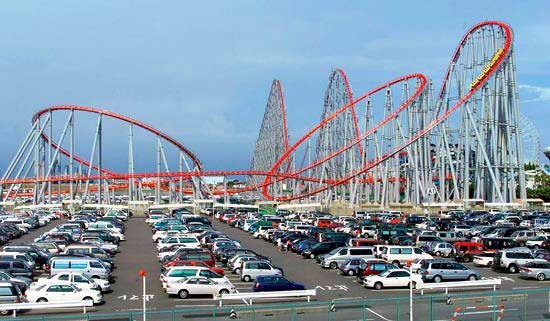 The Steel Dragon 2000 is the longest steel roller coaster in the world with a length of 8,133 ft. which is equivalent to a 4-minute ride. The coaster is located in Nagashima Spa Land Amusement Park, Mie Prefecture, Japan. It is also the 6th fastest with its maximum speed of 95 miles per hour. Steel Dragon uses more steel than other steel coasters to protect itself from earthquakes.
The Longest Wooden Roller Coaster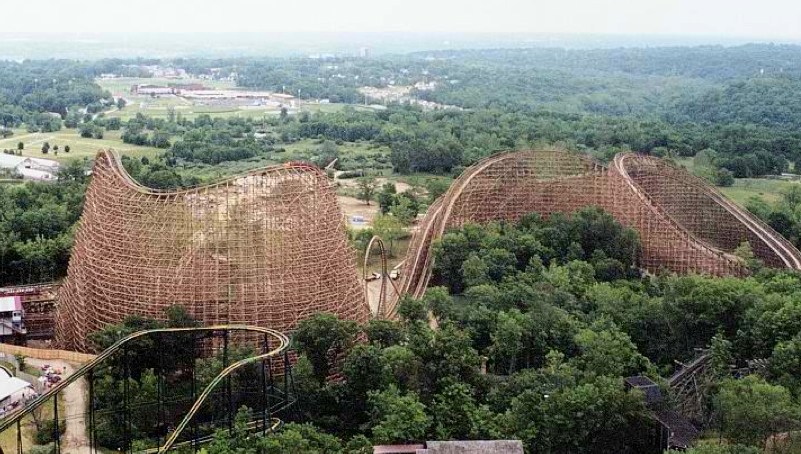 The Beast is the longest wooden roller coaster in the world with a total length of 7,359 ft. the ride pretty much fits to its name because of the extreme experience this ride could give you. Since its opening date in April 14, 1979 this ride never failed any coaster enthusiast and had been consistently recognized as one of the best in the world. This terrain-based wooden coaster is located at Kings Land in Mason, Ohio.
The Tallest and Steepest Steel Roller Coaster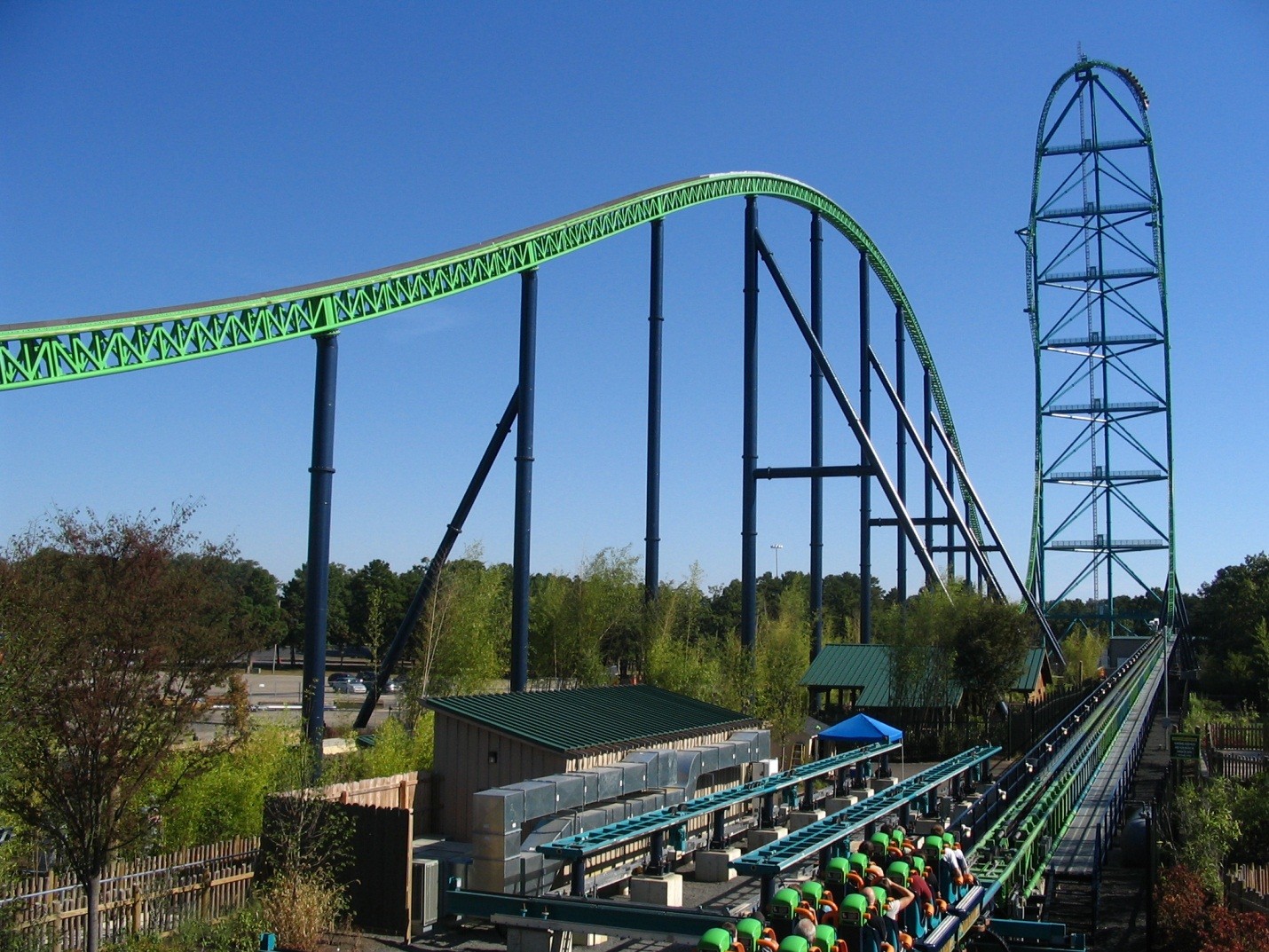 Kingda Ka is located at the Six Flags Great Adventure in New Jersey. This coaster took the tallest and steepest coaster in the world and also the fastest one in the whole United States. Kingda Ka has a height of 456 ft. and has a maximum speed of 128 miles per hour which is equivalent to ride duration of 28 seconds. This coaster used a state of the art hydraulic mechanism to launch and blaze it to its top speed. Imagine dropping from that tall track. Sure as hell you will feel weightless!
The Tallest Wooden Roller Coaster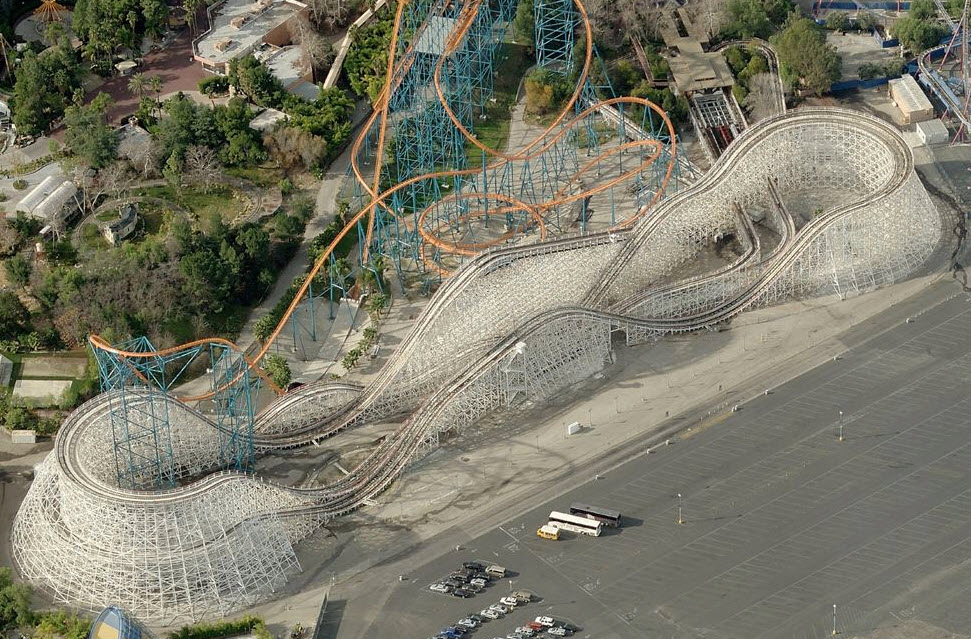 Colossus is the tallest wooden roller coaster in the world with a height of 121 ft. and also the second fastest with its maximum speed of 57 miles per hour. It is located at Six Flags Magic Mountain in Valencia, California. You can definitely enjoy this ride for three minutes and 40 seconds. This ride became even more famous when it was featured in some films and television which includes an airtime in National Lampoon's Vacation. The original wooden Colossus already ceases in production but was reemerged into a hybrid steel and wood and is already named the Twisted Colossus.
The Steepest Wooden Roller Coaster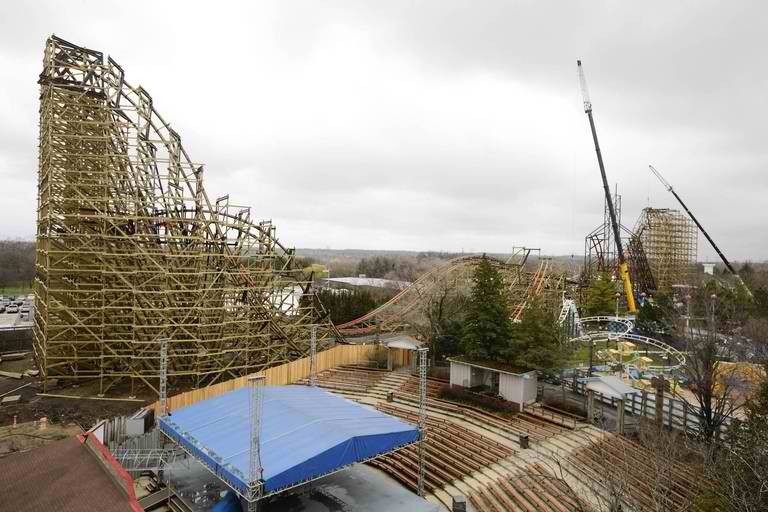 Goliath is a real giant in the world of roller coasters and it is located in Gurnee, Illinois at Six Flags Great America. This ride has made three different world records already. One was the fastest speed for wooden coaster at 72 miles per hour. The other was the longest drop with its highest point of 180 ft. above ground and also the steepest drop for an angle of 80°. You can enjoy a minute and 45 seconds with this world record holder ride.
Steel Roller Coaster With Most Inversions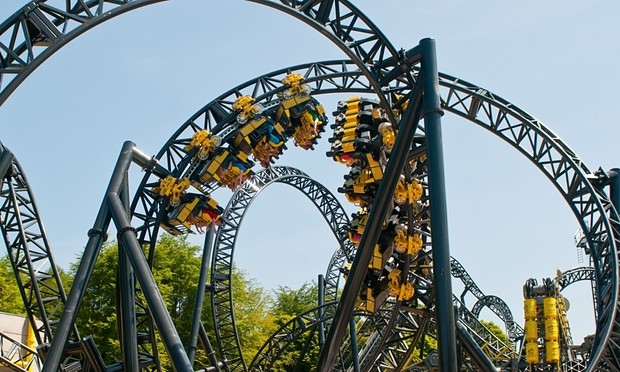 Smiler holds the world record of the most number of inversions for a steel roller coaster. Inversions are the flips, loops and twists of a roller coaster. This ride has a total of 14 and it was not easy achieving those extra inversions. It needed a complex structure to support the whole ride. And if you are looking for some extra loops and a little daze in your head, you definitely must ride on the Smiler. This is located in Staffordshire, United Kingdom at Alton Towers.
Wooden Roller Coaster With Most Inversions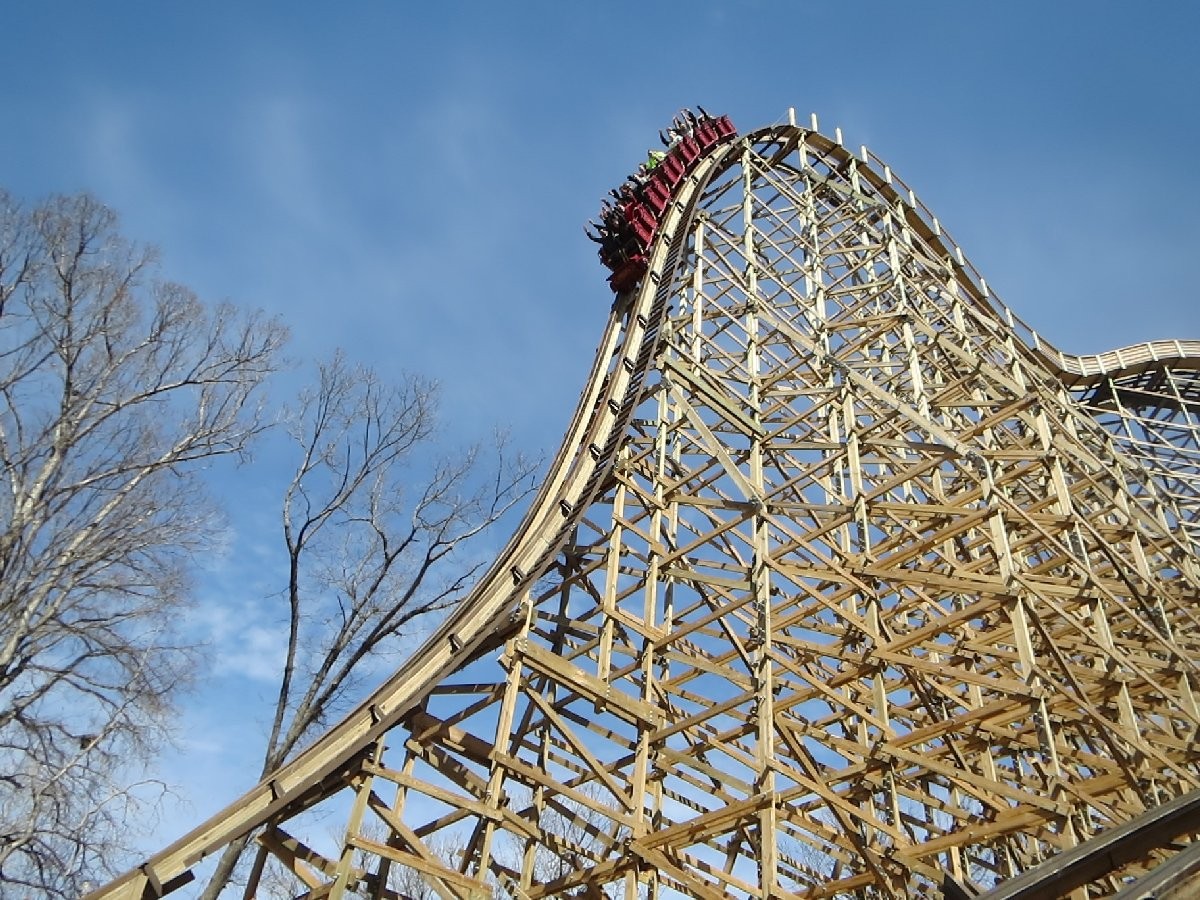 Outlaw Run is another terrain-based wooden roller coaster located at Branson Missouri at the Silver Dollar City amusement park. However, this not just an ordinary wooden roller coaster, this one has got most number of inversions among all wooden roller coasters in the world. Also this ride is also the second steepest roller coaster in the world. Outlaw Run has generally positive remarks from all of its riders so make sure to try it when you are around the area.
The Fastest Steel Roller Coaster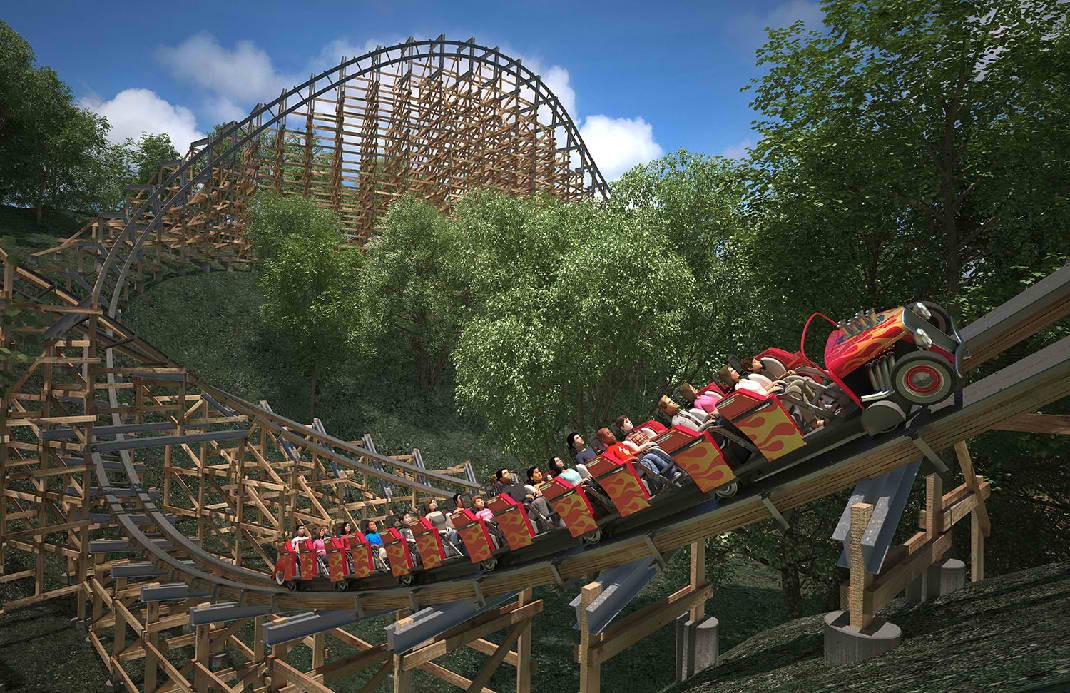 Formula Rossa is the fastest roller coaster ride in the whole world. It is located at Ferrari World, the world's largest amusement park found in Abu Dhabi. Just from the name itself, you would now that this ride will be blazing fast and no doubt, with its maximum speed of 150 miles per hour, you will definitely be blown away by this ride. That speed is almost five times the speed of a free fall, imagine that! The ride would last for 1 minute and 32 seconds. You might want to put this one in your bucket list.
The Fastest Wooden Roller Coaster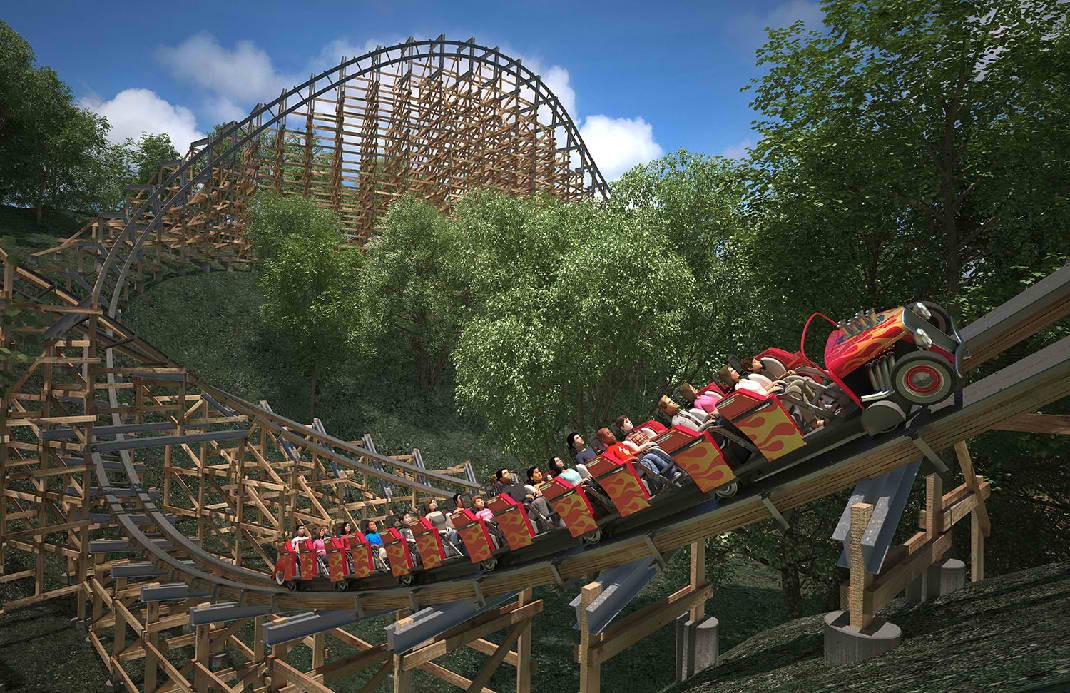 Lightning Rod is yet to be active in 2016. And although this is still under construction, it already claims a maximum speed of 73 miles per hour, the fastest among all wooden roller coasters. Interestingly, this ride would have a hot rod theme from the 20th century and its developers promise multiple twists and turns, waves and drops that will surely give you a rush. Make sure to check this one out when it opens on March 2016 at Dollywood.
Roller coasters are indeed one of the craziest human inventions that gave birth to a lot of adrenaline junkie and some phobias by just looking at it. Whether you like it or not, it still good to give credit to those who engineer these rides that a lot of people enjoy. You can always go ahead and try one or admire people screaming for afar.